Popdog was an esports/livestreaming site designed to help viewers find relevant livestreaming content, and help streamers manage their content and schedule.
We were able to surface content from multiple platforms (twitch, youtube, mixer) and show not only live content but also notable content from the days and weeks before.
I was fortunate to work with a very talented team of designers and engineers on this project, and was able to focus on building out the core React UI powered by a robust GraphQL API.
Viewer Hub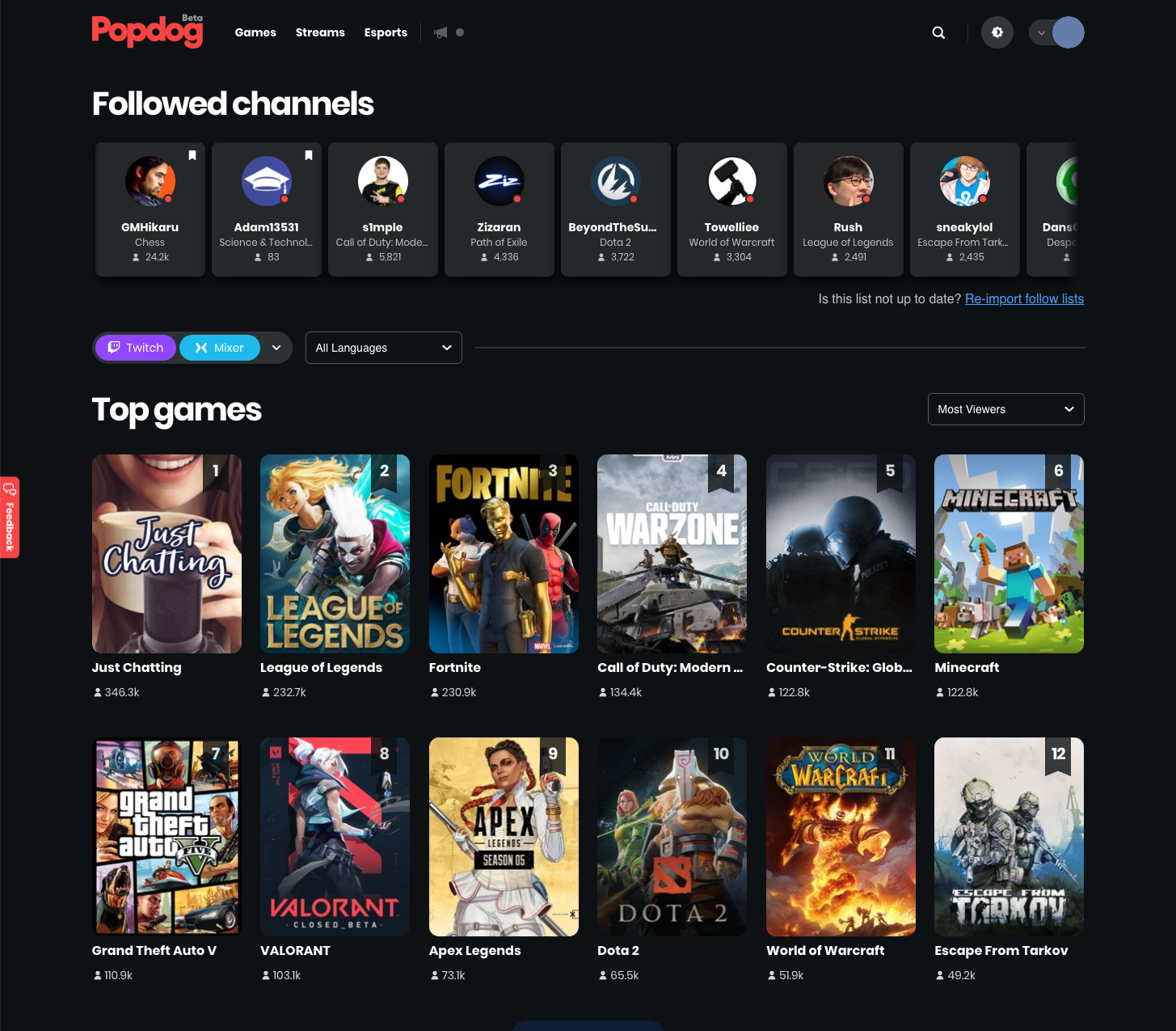 Top Channels/Games/Broadcasts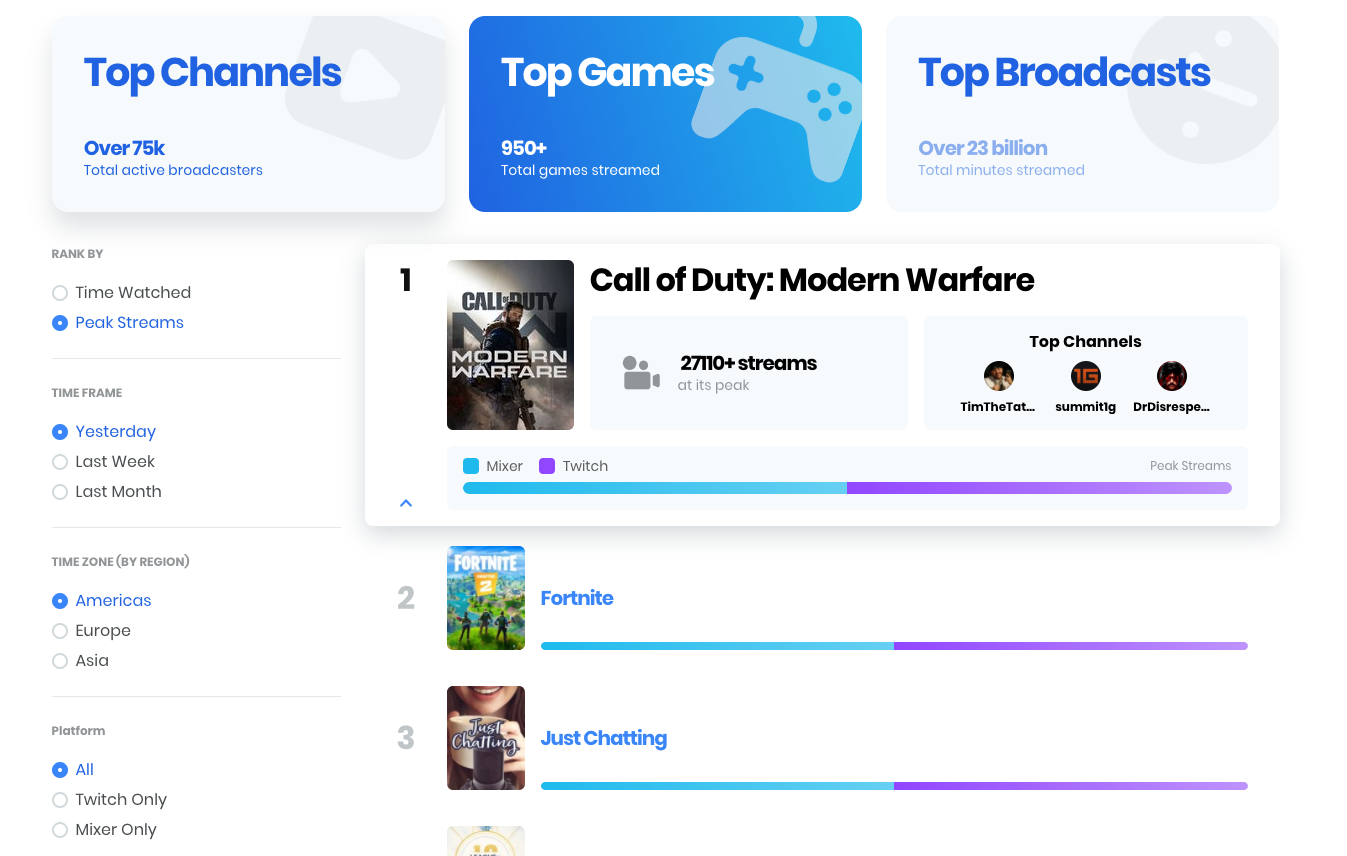 Streamer Profile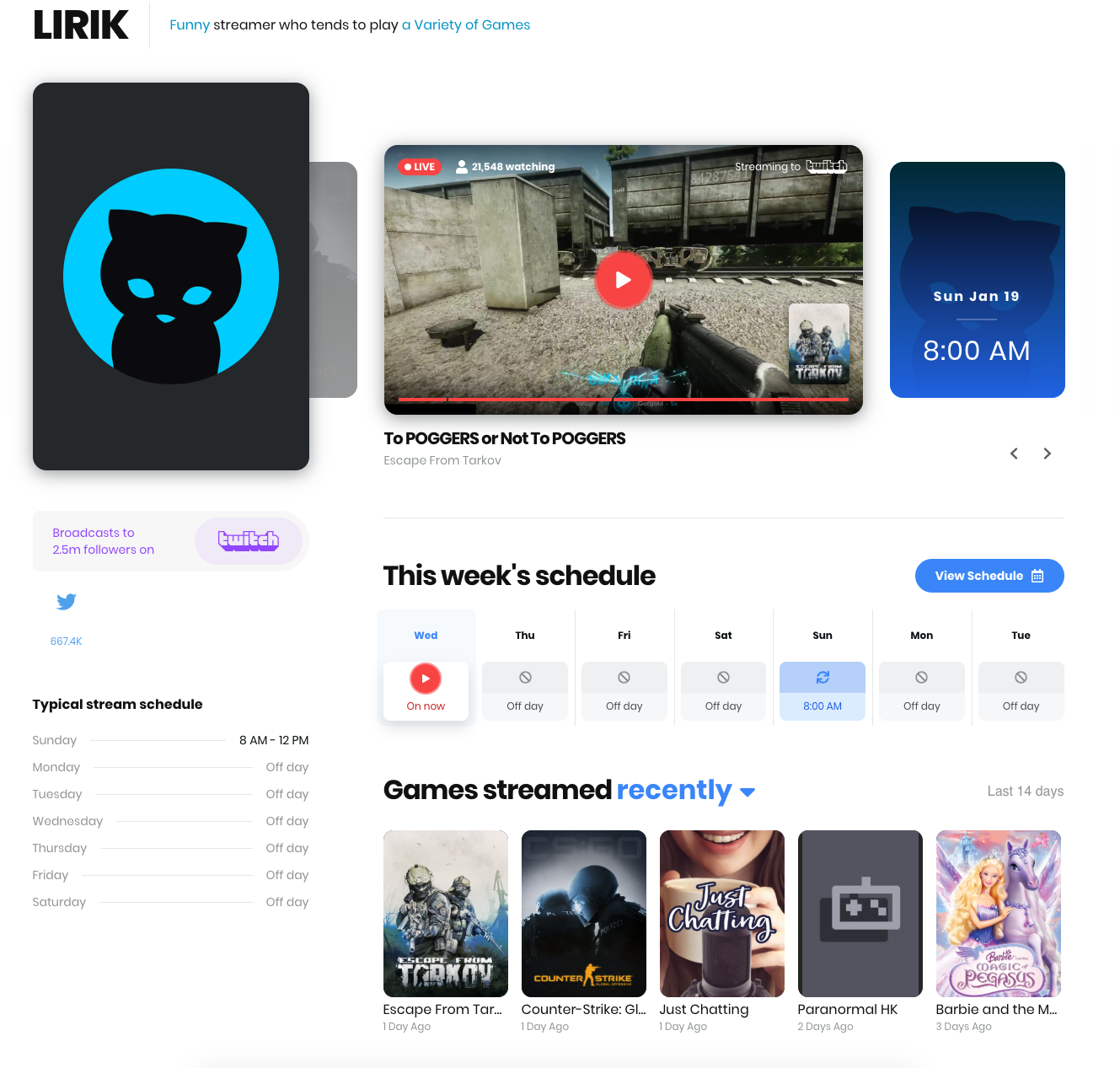 Streamer Schedule Management